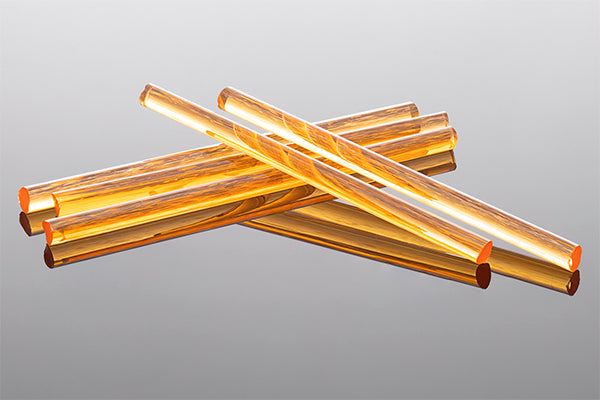 About Transparent Orange v2
Transparent Orange is back in the Test Lab!! This time we have multiple shades to choose from.  Version 2 is a medium shade of orange.

Working Tip: Pre-heat in outer flame. Avoid rapid heating.

Note: Thomas' Test Lab contains good quality glass. The color formulation is still not final and final QC parameters have not been set.