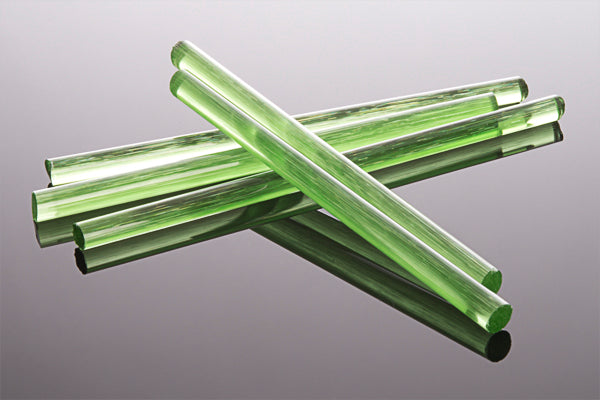 About Kryptonite, 461
This color was originally retired and replaced by Crippy because it was too airy in comparison to Purple Rain and other Next-Gens. We are bringing this color back as part of our First-Gen line!
If you have not tried this color before, Kryptonite is a beautiful Kelly Green.
Working Tip: This is a user friendly color and can withstand long working times.  As always, we suggest you use a neutral flame.