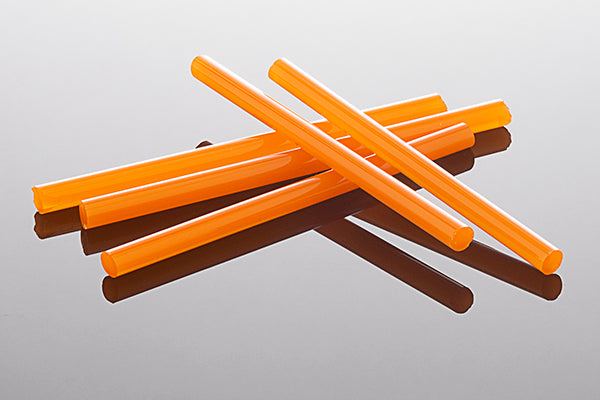 Tangie
25% off
30% off
$ 24.50 $ 24.50
About Tangie
We are thrilled to introduce you all to Tangie!  This color has been in the works for quite some time.  You may have tried some Orange Shades test batches leading up to the development of this vibrant, easy to work semi-transparent orange.

Working Tip: Pre-heat in outer flame. Avoid rapid heating.
Note: Thomas' Test Lab contains good quality glass. The color formulation is still not final and final QC parameters have not been set.