The 15th Annual We Love Our Customers Sale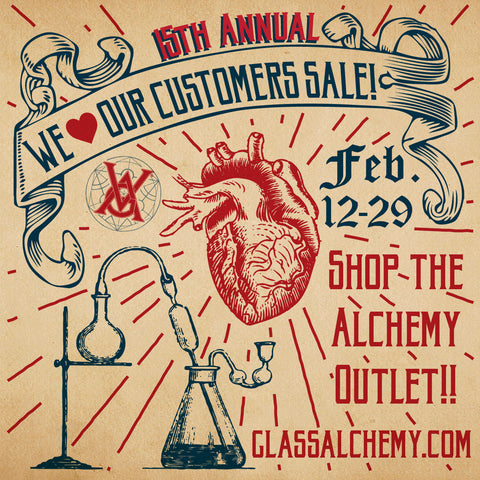 Today is the final day of our annual sale and WOW has it been a wild ride!
We were anticipating that we would be busy, but you guys blew us away. This year we launched a new GlassAlchemy.com to provide you with a better user experience and were able to process your orders much faster than in previous years.  The days of faxing your orders in are long gone...
Each year the sale gets bigger and better.  While we don't put our first quality glass on sale, this year with the launch of the Alchemy Outlet, we tried to bring you a wide variety of products - not just lower prices on the GA-OK Occasional Quality glass. 
We appreciate all of your support and hope you all enjoy the glass.