Introducing Potion!!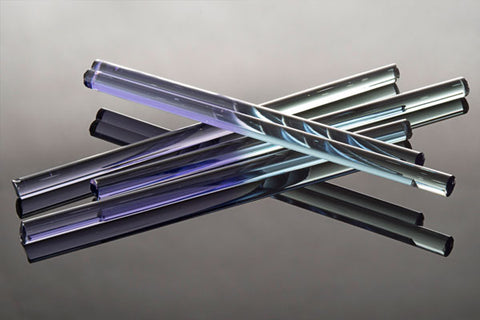 As you know, we are always working to give you the best possible product while pushing the envelope on what is possible in glass manufacturing. And while we are continually looking forward, we have also found that even when you're innovating, it can be good to sometimes take a look back.
What you might not know, is that when we made that first batch of Serum back in 2015, we made a small batch of a color called Purple Potion. Purple Potion shifted from purple to a more intense purple, but Serum was in such high demand, we put Purple Potion on the back burner.  I loved the color purple that Purple Potion could achieve, but wanted more of a pop, so I went back and reworked the formulation and created a color that shifts between purple and blue. 
This new and improved version of Potion was originally called Potion 2.0. After a few more tweaks to the formula, we nailed it, finalized the formula and officially named the color Potion.
We are thrilled to release Potion to Small Batch!!
So many talented artists have made amazing pieces with our CFL colors. Who knows what you might be able to create with your imagination, the right color and the right light!?
Peace - Thomas