Ryno & Alex in the Windy City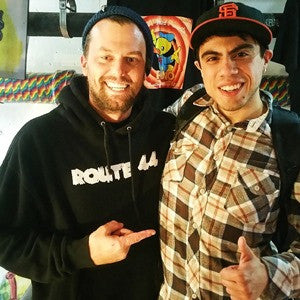 Hi! My name is Alex and I am your Glass Alchemy shipping coordinator.  After working here for a little over a year, I am sure many of you have seen my name floating around in your boxes, as I pack them with pride!!
First off, I wanted to say thanks to everyone who orders our glass and supports Glass Alchemy!!  Your orders keep me busy and support the growth of our company and the industry as a whole. 
This past weekend, I went to visit family in Chicago and had the chance to stop by @sightnsoundchicago and check out Ryno's show.  What a cool event!! I love seeing how artists transform our glass into amazing pieces of art.
This was an especially awesome experience because I met Ryno in person just a few days earlier when he dropped by GA.  I look forward to meeting a lot more of you and checking out your work in the future.  
I can't wait for you all to see some of the exciting colors that are coming soon!!